Daikin Ducted Air Conditioning Sydney – Because Your Home Matters
Daikin Ducted Air Conditioning
If you are looking out for an air conditioner which does not simply cool or heat your living spaces, but helps you in maintaining an ideal temperature at home, Daikin Ducted Air Conditioning is the ideal choice for you.
At KYC, we understand the efficiency with which a Daikin Ducted Air Conditioner cools your living space. Our experts have years of proven expertise in dealing with installation of different Daikin units across homes and office spaces in Sydney. For all your installation, aircon maintenance and repairs, you can be assured that the sales experts at KYC give you customized solutions.
When it comes to Ducted Air Conditioners, they have been proven to be very versatile and effective for your home. A ducted air conditioner acts as a fully integrated system within your home with minimum visual intrusion. Not only this, with a ducted air conditioner, you get a complete control of your heating and cooling systems. You get the leverage of sectioning different 'zones' at your home or your workplace. When you do this, you can save out a lot on electricity by providing heating or cooling to selected zones as and when required.
Why Daikin Ducted Air Conditioning?
With a ducted air conditioning system installed at your home or workplace, you can maintain a uniform temperature throughout the building. They are completely concealed in your ceiling and cause minimum hindrance to the aesthetics of your space. For the ease of use of customers, they even have a control panel which lets them maintain specific temperatures at different areas.
If you are looking out to install a ducted air conditioning Installation, Daikin will fit you just perfectly. Here's why Daikin Ducted Air Conditioning Sydney is a good choice for all your heating and cooling on the hot summer days of Sydney.
● Flexibility in heating and cooling: Don't want your dining room to be as cool as your bedroom? You can simply do this by using the control panel of a Daikin Ducted Air Conditioning system. Divide your home into 'zones' and maintain specific temperatures when you want it and how you want it!
● Customized solutions: Depending upon your requirement a Daikin Specialist Dealer such as KYC will give you tailor-made solutions. If you wish to enjoy as a whole comfort the moment you step in your new home, a custom-made solution is perfect for you.
CALL US NOW FOR A FREE MEASURE AND QUOTE! 0484 59 59 59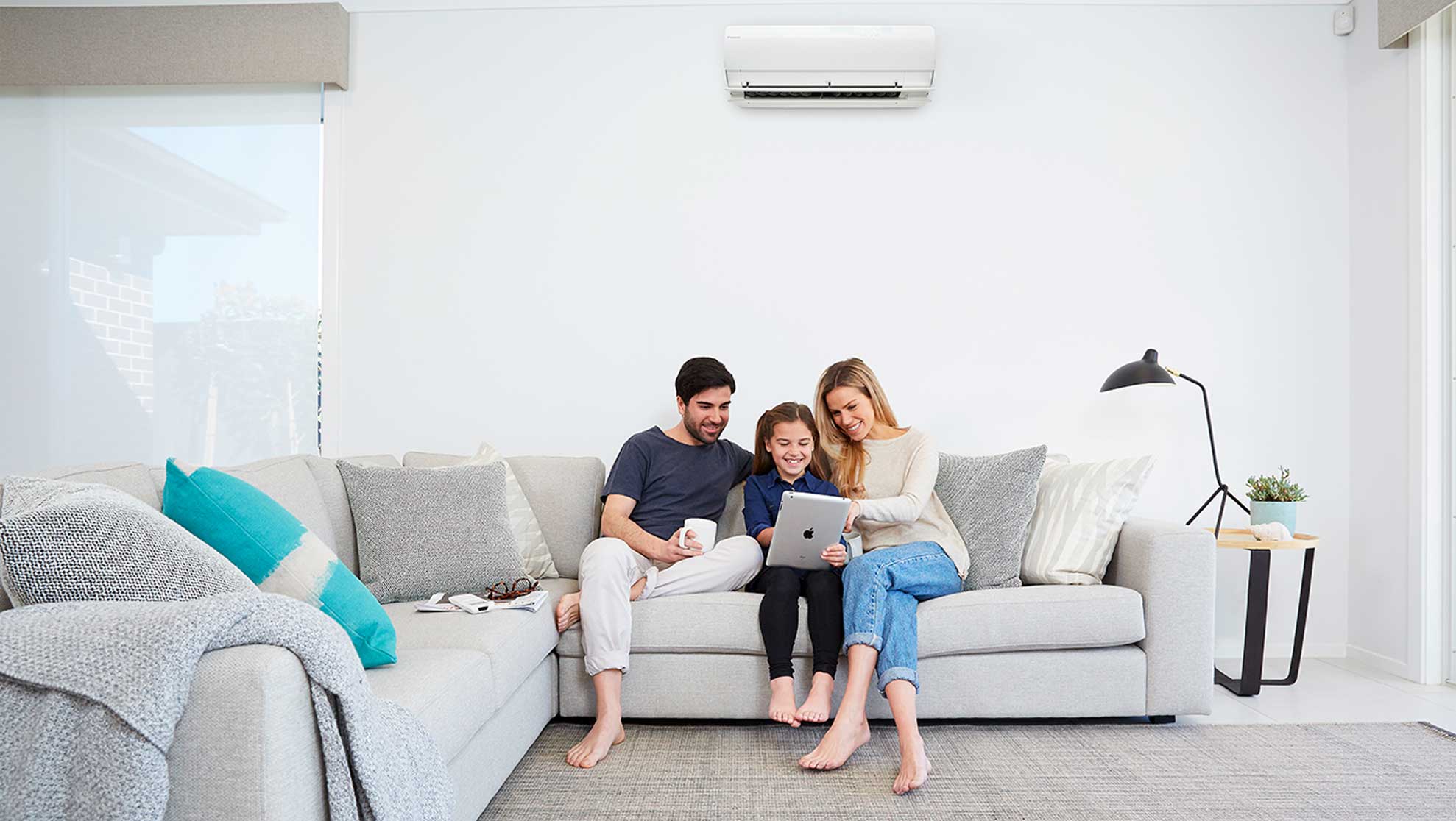 Why
Why Choose Us?
Here are some facts.

10+
years industry experience

2000+
homes serviced and installed in Sydney

15+
trusted team of air conditioning and customer care

5Yrs.
labour and manufacturers warranty
See what our customers have been saying about us.
Just had my air conditioning installed by KYC and am thoroughly impressed by the company as a whole. From the initial meeting at my house through to commissioning they were all extremely polite, friendly, respectful and above all professional. Chris came to my house and came up with a design that no other companies had thought of which suited my house and needs perfectly, and at a better price than the other quotes I received. They came and completed the job in the specified time, tidied up after themselves and said goodbye with a smile. I can't recommend this company enough.
Daniel Hill 3 months ago
Kristian and the team were fantastic from start to finish. Our house is hard to cool and heat, Kristian was brilliant at explaining what we needed and kept to our budget.
The team were quick and left my home clean. I would highly recommend them for all your air conditioning needs.
Louise Saxby a months ago
Awesome service, asked for them to come give me a quote at a specific time which they did and on time (pretty rare). The price was very fair and were able to fit my job into my busy schedule.. Can't thank them enough for the professionalism and quality of work, cleaned up after themselves leaving my property spotless.. Thank you KYC Airconditioning !!
Michael Pedras  3 months ago